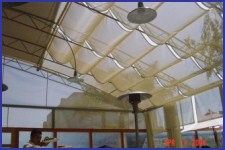 Restaurant Patio Canopy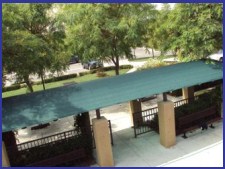 Canopy Shade Structure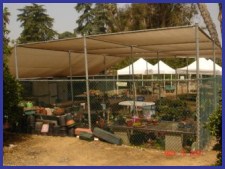 Nursery Shade Structure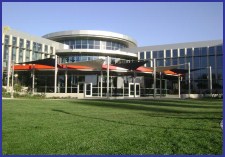 Architectural Shade Sail Canopies
Shade Sails, Patio Awnings & Shade Structures
As Commercial and Industrial Canopy Manufacturers, we custom design, fabricate, repair, and install awning and shade structure patio assemblies. Our fabric shade structures provide shaded relief and sun protection in a number of applicable settings and open areas for the diverse requirements shown in the photos and many more.
A&R has received a number of international and industry awards for its awning, shade structure patio, shade sail, and tensioned fabric structure products. Product quality assurance, design, and fabrication are at the cornerstone of these products. The awards we have received for having manufactured them are validation of our top notch capabilities and quality.
Throughout AR Industries' history, the company has shown its commitment to collaborative involvement with clients by providing design support, products and installation services that fulfill the goals stated in A&R's ISO9001:2008 certified quality policy. This commitment to create partnership relationships assures our clients that all available resources are used in achieving the needs of each and every requirement, from simple awning and shade structure patio creations to complex tension fabric structures and shade sail installations.
Please contact us to learn more about our shade structures. Our knowledgeable project managers are here to help.
State of California CSLB License # 715211