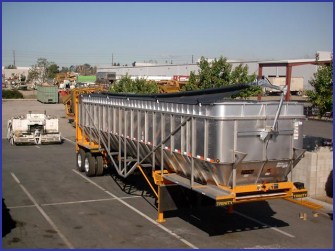 Electric Roll Over System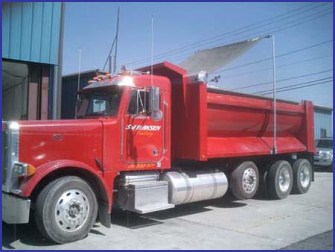 Dump Truck System
Roll Tarps
A&R Tarps is an authorized dealer and installer for Roll Rite® and Cramaro Tarpaulin Systems, as well as A&R's own rollover systems.
Electric Roll-Over System
To visit Roll Rite's website, please Click here.
Manual System
As custom truck tarp manufacturers, each of our heavy duty tarps are made to order, but we do carry a large inventory of standard truck tarps sizes.
A&R proudly uses materials which are made in the USA for all of our truck tarps, heavy duty tarps, and other high quality tarp products. At the inception of our company in 1976 we have determined that our primary job is to keep truckers on the road, and we do so by meeting their needs with what we can provide with an uncompromised commitment to quality: tarp repairs, heavy duty tarps, truck tarps and designed truck cover systems, made from U.S. Fabrics and quality backed by our ISO-9001:2015 & AS9100D  registered standards.
Whether you need a simple part replacement or a new system we can provide those services for you.
Standard Fabrics are:
Multi Color Mesh Fabric
18oz. Vinyl Fabric
Please contact us today to request a quote for your custom truck tarp needs.