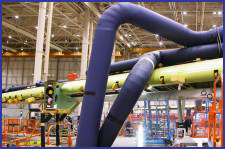 Fabric Air Ducts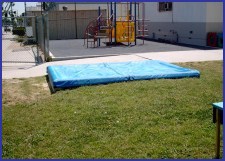 Sand Box Mesh Cover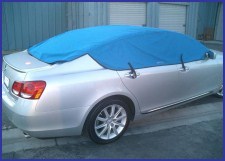 KAR KAP SUNBRELLA SUPREME
Custom Fabric Designs:
Shade Sails & Tensioned Fabric Structures
A&R is able to bring your designs to life. We have been manufacturing fabric products for over 40 years by collaborating with our customers to find the right designs that will meet each of their needs.
DIR registered for public works/prevailing wage projects. We work with a variety of school districts to provide covers for playground sand boxes, and also playground/lunch area shade structures. As custom canopy manufacturers, our shade canopies are made with flame retardant mesh fabric and a variety of engineered attachment methods for easy installation and maximum shade effect.
Our innovative Kar Kap is unique in style and protection. We use the highest quality fabrics such as Sunbrella® Supreme & Evolution® / Technalon® to protect the vehicle from scratches and provide a barrier to heat exposure from direct sunlight by covering the glass portion of the vehicle. The Kar Kap has an easy installation for those who desire to protect their vehicle but don't want to spend too much time covering it.
Some of A&R's other popular custom fabric designs include tensioned fabric structures, also known as Shade Sails, which add a very artistic and custom look while providing excellent sun and rain protection (depending on the fabric and design) for any location. They are great for parks, facilities, and even your home. Shade Sails or tensioned fabric structures are architecturally innovative forms of construction art that give designers and end users a variety of aesthetic free-form canopy designs.
Please Contact us to request a quote for your custom fabric creation.