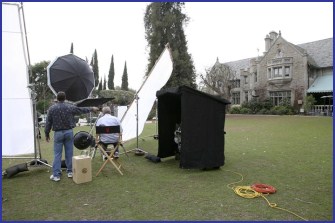 NOX BOX©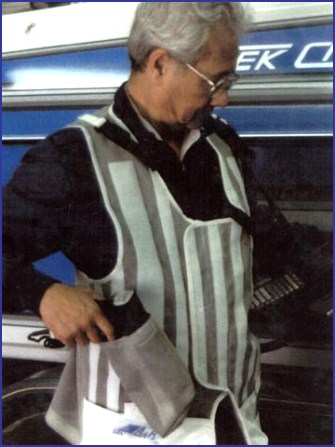 Scanner vest
Equipment Covers & Custom Fabric Covers
We are more than just Canopy Manufacturers and providers of commodities like Poly Tarps. As manufacturers of Custom Fabric Covers, A&R understands the need to protect any equipment inside or outside of a building.
The following is testimonial from our customer:
"The Nox Box© is a mobile digital station enclosure which, being modular in design, can be configured in numerous ways. Originally designed to stop monitor screen glare, the multi-tasking capabilities have far exceeded our expectations. With the use of double sided Sunbrella® Supreme, the outer shell creates weight, stays to form, and is the key to our products success. Kenny Weisbart, general manager for AR Industries, was invaluable in assisting us to complete the prototype, and their commitment to excellence cannot be overrated. Weather proof, glare proof, idiot proof, the Nox Box saves time, money, and equipment for the professional cinematographer and photographer alike."
-Mark Nakagawa VP of Nox Box LLC
The Safety Vest was developed originally for Toyota Motor Corporation for use in recording inventory of incoming vehicles with hand-held scanners. Now it is also used (in addition to hand-held scanners) for computers, and test equipment, and tools all with simple Velcro® attachments allowing hands free, ergonomic and safe mobility while climbing ladders and negotiating catwalks and crawl spaces.
A&R's custom fabric covers and canopies are designed and manufactured to be used in addressing applications ranging from simple equipment covers for machines, vehicles and other industrial requirements to complex assemblies that enclose satellites with electro-magnetic interference protection when they are being placed in the nose cone, or payload fairing, of the rocket.
Please Contact us today for more information, or request a quote for your custom fabric covers.