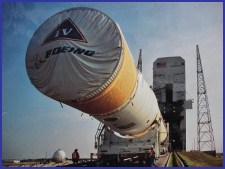 Delta IV Rocket Transport Cover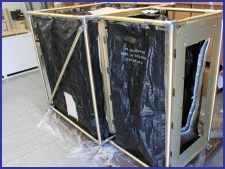 Electro-Magnetic Interference Enclosure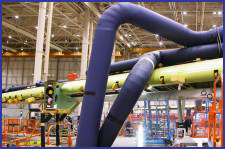 Fabric Air Ducts
Ground Support
AR Tech has provided ground support for major aerospace companies since the company's inception.
Facilities projects have included curtain and enclosure systems as large as 80' x 200' feet and have been used in major aerospace facilities across the U.S. Such as White Sands in New Mexico and the Mojave Desert in California.
We have made EMI, antistatic and conductive enclosures for launch sites and for satellite assembly facilities and have made insulation blankets for missile installation facilities.