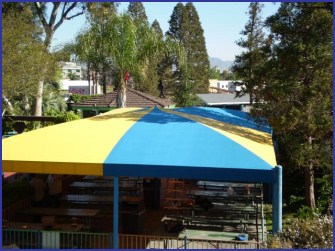 Lunch Area Canopy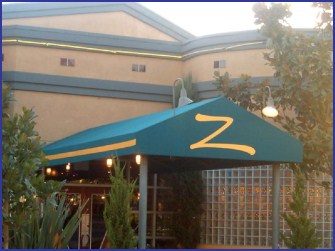 Restaurant Entrance Canopy
Residential, Commercial, and Industrial Canopy Manufacturers
AR Industries provides permanent and portable canopies and also retractable patio awnings for Commercial, and Industrial applications. Currently A&R offers only retractable awnings/canopies and drop shades for residential customers. AR Industries' Canopies are manufactured using only the highest quality materials. Canopies provide options for outdoor areas and protection for a variety of valuable assets:
Patios
Sun Decks
Carports for vehicles including RVs, Trucks & Trailers
Machinery
Equipment
Personal Items
AR Industries' portable and stationary canopies provide options for outdoor activities while also providing the ability to avoid U.V. exposure and other negative impacts of outdoor elements. Canopies can save you money by decreasing energy usage and even extending the usable square footage of your business. All products and services are provided in compliance with our registered ISO9001:2008 International Quality Standards.
AR Industries' Commercial, Industrial Canopies, and fabric enclosures provide alternatives that open unutilized or under utilized areas of an enterprise to extended storage and even fabrication capabilities. We custom manufacture, repair, & install Residential, Commercial, and Industrial Canopies as well as awning and shade structure patio assemblies.
We can provide custom fabricated canopies, pre-fabricated canopies, and portable canopies.
For pre-fabricated canopies we work with several top quality canopy manufacturers such as Sioux Steel® and Tek Supply®. In such cases, we can install the canopy as well or just provide the desired canopy for the customer to install by him or herself.
Looking for portable canopies? We also have the solution for you. We work with companies such as E-Z Up® and Vitabri® to accommodate your needs.
Please contact us today to request a quote from one of our friendly, knowledgeable project managers.
For our custom canopies, we can either work with galvanized steel tubing or aluminum tubing.
State of California CSLB License # 715211