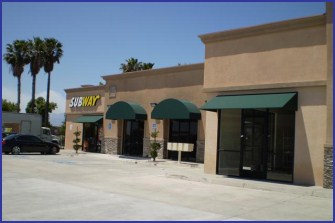 Store Front Fixed Awnings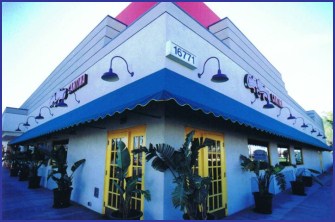 Corner Fixed Traditional Awning
Commercial Awnings
Our AR Industries division of A&R Tarpaulins, Inc. has been fabricating and installing custom fixed and retractable awnings for commercial and industrial customers since 1999. We provide design support, custom fabrication, and professional installation of fixed and retractable awnings in a variety of traditional and non traditional styles to meet the needs of our commercial and industrial customers.
Design
AR Industries works with architects, engineers, designers, and property owners to collaboratively support the design that meet our customer needs. The awning needs of our customers range from simple shade and rain protection, to business identification and signage, to the creation of exterior environments completely enclosed and protected from the elements. Whatever the need, our project management and design partners have the resources to design an awning solution that will exceed your expectations.
Design platforms we utilize in house include:
Fabrication
We specialize in the fabrication of custom awnings covered in fabrics of various types depending upon the application, location, and purpose. Our fabrication and production personnel are long time employees averaging 10+ years with the company.We are longstanding members of the Western Canvas Products Association (WCPA) as well as the Professional Awning Manufacturers Association (PAMA).
Graphics
Custom graphics are available through our third party partners.