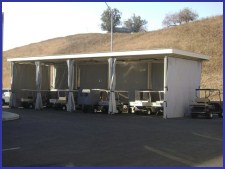 Walk Along Curtains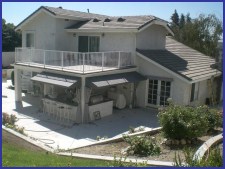 Awnings & Walk Along Curtains (open)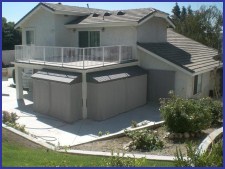 Awnings & Walk Along Curtains (closed)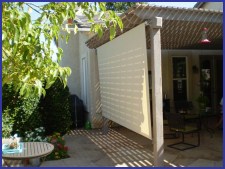 Roll up curtains
Exterior Shade Curtains
A&R pioneered the development of curtain enclosures for warehouses, home patios, aerospace facilities and factories. A&R's shade curtains, track curtains (or walk-a-long curtains) and roll up curtains have provided weather enclosures to protect against rain and wind and provide security for these facilities. A&R first provided these curtain assemblies in the late 1970's and continues to do so to this current day with heavy duty curtain hardware and fabric to meet the goals.
Since 1976 A&R has pioneered the use of walk along curtain enclosures for residential, commercial and industrial customers. More than just shade curtains, our walk along curtain systems provide durable and reliable protection from the rain and wind, and can also serve as visual barriers for privacy and security.
Our curtains are made in configurations that are either roll up curtains (operated manually or motorized) or walk along track curtains using only the highest quality hardware, fabric, products and workmanship. Please contact us to discuss which configuration is best suited to your application.
State of California CSLB License # 715211