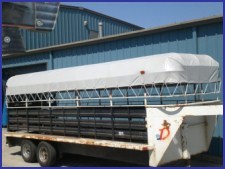 Custom Vinyl Cover for Horse Trailer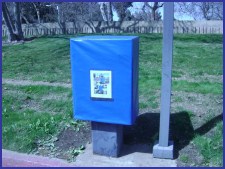 Parking Meter Cover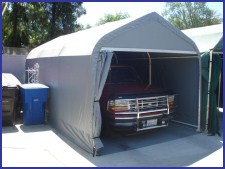 Fabric Car Port Canopy
Protective Fabric Covers:
Heavy Duty Poly Tarps & Canvas Tarps
For over 35 years A&R has been providing a wide variety of custom made fabric products, from canvas tarps, to heavy duty tarps, to heavy duty poly tarps.
Whether it is for your home, business or vehicle we will make the perfect fabric cover for any project need. A&R is committed to collaborating with each one of our customers so that we are always making sure that all your needs are met as well as delivering a quality product. Some uses of protective fabric covers are:
Horse Trailer Covers
Meter Covers
Large to Small Machine Covers
Air Conditioning Unit Covers
Jacuzzi Covers
Pool Covers
Transportation Covers
Automobile & Trailer Covers
Acoustic Insulation Enclosures
While the above examples of the wide range of applications of products A&R can provide, this is just a partial list of the many applications for protective fabric covers. In fact what we see as our primary job is to capitalize on our experience and capabilities to meet any need in which fabric can be a solution. Whether it be a requirement for canvas tarps and other fabric, protective heavy duty tarps and covers, custom engineered products out of a variety of fabric options, and simple heavy duty poly tarps, A&R is the answer. We do so by meeting each and every one of our customers' needs with the best products & services we can provide at the highest quality backed by our ISO-9001:2015 & AS9100D registered standards.
Please give us a call, Contact us here or request a quote and we will begin designing a solution for your custom cover requirements right away.