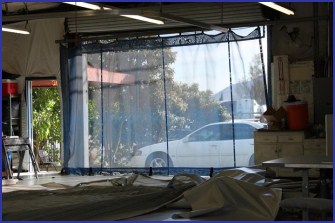 Mesh Curtains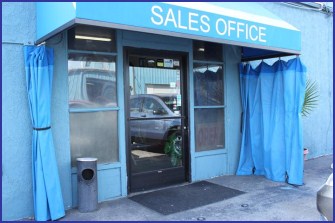 Wind & Shade Block Curtains
Industrial Curtains
Vinyl or mesh curtains are an inexpensive solution for protection against rain, wind, dust, smoke, noise, humidity, and temperature control. Curtains are designed and manufactured to roll open and roll closed from side-to-side, can be installed in almost any size area with an easy mechanism and are built for easy access. We have flame retardant fabric and materials available for all of our industrial curtain assemblies.
Industrial flame retardantWelding Curtains
Industrial flame retardantCurtains for Painting Area
Industrial Curtains for Noise Control
Industrial Curtains for Rain and Wind Protection
Industrial Curtains for Protection from the Sun and Visibility Blockage
A&R's capabilities based on our project management staff, the latest fabric design and fabric manufacturing equipment, and a project management and production staff that averages decades of experience stands ready to collaborate with you to provide a broad range of products and services, as varied as truck tarps, welding curtains, California Fire Marshall certified flame retardant assemblies for enclosures and protective covers, and, truly, anything you might dream that a fabric solution might be able to address.
American made materials are used for the manufacturing of our industrial curtains, which can be installed in the interior or exterior of any building.
A&R also repairs industrial and welding curtains either at your location or ours. Just give us a call and we can schedule a time to give you an estimate on the repair work needed.
Please Contact us or request a quote for flame retardant welding curtains, industrial curtains, and more. For transportation side-curtains on trucks, please see our Truck Tarps page.