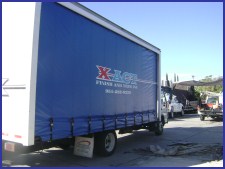 Side Curtain Tarp System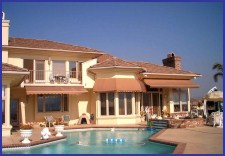 Fixed & Retractable Awnings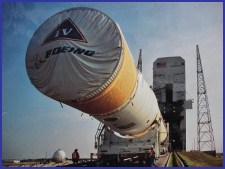 Delta IV Rocket Transport Cover
Industries Served:
Commercial, Residential, and Industrial Applications
A&R is a very diversified company producing engineered fabric products for industrial, commercial, architectural and technical applications. Technical products, especially aerospace fabrics and aerospace end products, have led to the company's robust growth over the past number of years. Of course A&R's heritage is based on its leadership among truck tarp manufacturers, featuring only American manufactured fabric, lock stitch sewing, designs that lead the field and commitments based on ISO-9001:2015 & AS9100D certified standards in all areas of the company's production. A major growth area for A&R is into the architectural field as a leading awning manufacturer for homes and businesses. A&R is proud to have received international awards for product developments in all of these market areas.
A&R Tarpaulins, Inc., and its divisions AR Tech & AR Industries provide products and services to meet the fabric needs for commercial and residential architectural products, the technical requirements of the aerospace industry, and the commercial industrial requirements of trucking, warehousing and manufacturing companies.
Contact A&R today or request a quote. Our project managers are waiting to assist you.